Newsletter - Chips Off The Rock - August 2018
I like sheep.  My father raised Corriedales on our small hobby farm in southern Ohio.  Shortly after Delia & I were married we took care  of a small flock of blackface cross sheep in Iowa.  Lambing, feeding, the smell of hay in the cold of winter, it all felt so agricultural.  I probably should have been a sheep farmer, but other things called in a different direction.
The lamb show was on Tuesday of our county fair.  These pictures give a bit of the flavor of that event.  There were more Rock Run fair participants in other events, but this is the one I attended.  You can see Mick & Logan Moore and Grace Leer (frequent women's fellowship visitor) showing their lambs.  You also see happy grandparents and a fair-weary mom & brother.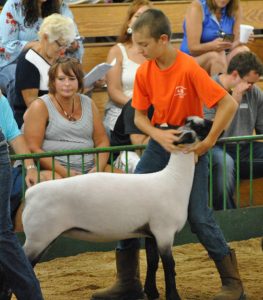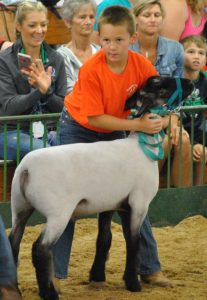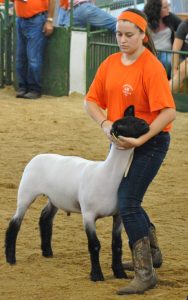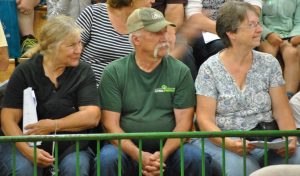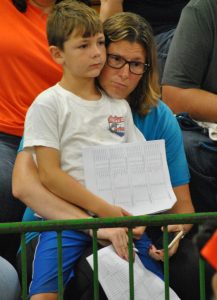 Minutes for Mission
May 6, 2018 – Norm Waggy led the congregation in prayer for various people in need around the world.  Specifically, we are encouraged to remember the following places where our denomination has ministries, remembering that other Christian denominations and ministries are at work in nearly every country in the world:
-Burundi in West Africa
-The Democratic Republic of Congo
-Rwanda
-Brazil
-Central America
-China
-The Dominican Republic
-Haiti
-India
-Nigeria
-North Korea
-Spain
-South Sudan
-Puerto Rico
-Venezuela
Northern Indiana District News
Church of the Brethren News