October

2017

Sun
Mon
Tue
Wed
Thu
Fri
Sat

8

Youth Fundraiser Lun…

Church Council

• •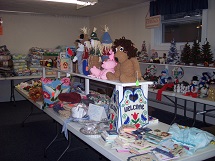 53rd Annual Bazaar and Bake Sale Coming Soon!
Rock Run Church will hold its 53rd Annual Bazaar and Bake Sale on Saturday, October 28, 2017 from 8:30 a.m. – 1:00 p.m. at the church.  Items for sale will include homemade baked goods, noodles, comforters, and crafts. Also available will be a cookie walk and children's grab bag.  A breakfast and lunch bar will feature homemade cinnamon rolls, sandwiches, soups, and pie.  All proceeds will benefit local charities.  Come and see us on October 28th!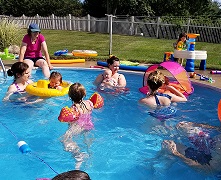 2017 Rock Run Summer Party
Twenty-nine people attended the Rock Run Summer Party on Sunday afternoon, July 30. We enjoyed a few hours of swimming, floating, and bubble-blowing. Gregg Adams and Nikki Miller showed off their diving prowess, and Ryan Russo practiced the splashiest cannonball. We also enjoyed a carry-in picnic and, of course, lots of fellowship! A big thank you to Ryan and Chelsea Russo for providing the pool, hot dogs, & more!